Ultrasonic Cool & Warm Mist Humidifier Ionmax ION90
Quick Overview
The Ion90 humidifier produces Ultrasonic Humidification (Cool Mist) for mist at room temperature and Ultrasonic Humidification with heat (Warm Mist) for faster humidification.  UV BIO-PHOTOCATALYST STERILISATION Helps to decompose smelly...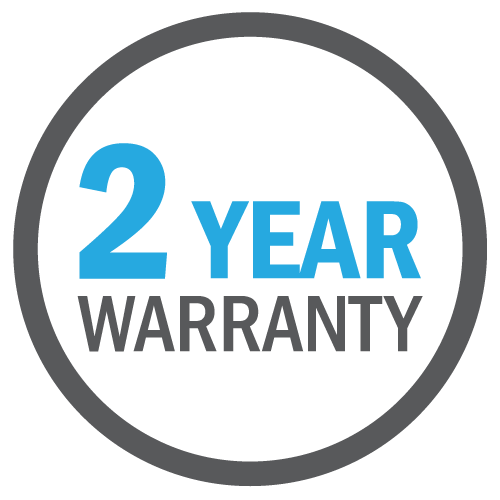 The Ion90 humidifier produces Ultrasonic Humidification (Cool Mist) for mist at room temperature and Ultrasonic Humidification with heat (Warm Mist) for faster humidification. 
UV BIO-PHOTOCATALYST STERILISATION
Helps to decompose smelly particles to achieve maximum deodorisation and sterilisation effects

DEMINERALISATION FILTER
Softens water by dissolving mineral salts and removing additives, helping to reduce mineral buildup at the nebulizer and producing finer ultrasonic humidification

INTELLIGENT HUMIDITY CONTROL
Features a built-in humidistat that tells you the current humidity level, and a hydrostat that facilitates in continuously moderating and maintaining your desired humidity level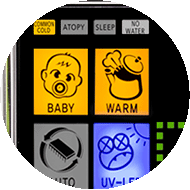 COMMON COLD
Maintains RH from 56% to 70% for better breathing and to alleviate cold symptoms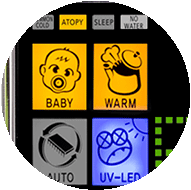 BABY / ATOPY
Great for babies and also for those susceptible to allergies such as hay fever and asthma. Maintains RH from 50 to 62% for better comfort.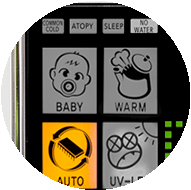 AUTO MODE
Automatically adjusts level of mist output until it reaches the desired RH level of 50 to 65%.
TIMER
Program the ION90 to run from 1 to 9 hours, or continuously
MIST OUTPUT CONTROL
Low, Medium, High
WATER SHORTAGE INDICATOR
AUTO SWITCH OFF WHEN TANK IS EMPTY
ROOM COVERAGE 16 TO 30M²

SLEEP MODE
LCD becomes dimmer with the relative humidity set at 60%. It will operate continuously for 8 hours on WARM mist setting before powering off automatically.

LOW NOISE OPERATION
Suitable to use at night while sleeping and in the kids' or baby's bedroom

UP TO 21 HOURS OF CONTINUOUS USE
With a generous 6.5L tank capacity, you can enjoy at least 21 hours of continuous cool mist humidification, or 16 hours on warm mist
Returns and Exchanges:

Healthy-Together offers a 7 day return policy, during which you are able to return your item for an exchange, refund or store credit.

1. The following requirements must be met for goods to be exchanged, refunded or credited:
a. goods must be unused and in original condition (i.e. do not let your pets use, scratch or bite the goods);
b. goods must be returned in their original packaging; and
c. goods must be received within 14 days from date of invoice.

2. If goods are deemed by Healthy-Together to be used or marked, a refund will not be processed.

3. Healthy-Together does not offer refunds for change of mind, including selection of an incorrect size by the customer, or if a pet does not wish to use a product.
Healthy-Together only offers refunds if the product is not functioning as would be reasonably expected from the information provided on the website. Healthy-Together may however offer exchanges or a store credit, when the product has been returned in its original condition and with the original packaging.

4. Please note that goods requiring return to Healthy-Together for any reason remain the responsibility of the customer, and are returned at the customers expense. As Healthy-Together does not take responsibility for a return parcel until it is delivered to us, it is suggested that you use a postal or courier service which is able to trace the whereabouts of your goods once posted and also consider suitable insurance.

5. Whether returning goods for refund, exchange or credit, first phone or email Healthy-Together to discuss the reason for return. If the good(s) are being returned for exchange, Healthy-Together will use this opportunity to check stock availability and place the good(s) you require on hold. Note that goods will be held for 7 days. If your parcel has not been received by then, the good(s) will be placed back on the shelf.

For all returns and exchanges, provided that you have met the above conditions, please send the request to our online department sales@ Healthy-Together.com.au to receive authorisation code.
NOTE: Refunds are subject to full priced items only, not sale items. Any item purchased at a reduced price during a sale is considered a sale item (this includes promotional codes).
Shipping costs are non-refundable and is the customer's sole responsibility when sending the items to our warehouse facility.
We highly recommend you use a traceable delivery method for all returns as we are not liable for any losses or damages to the product during this delivery.


Delivery

1. Unless agreed otherwise, delivery shall be made to the delivery address which you specified. Healthy-Together goods are generally delivered by Australia Post and/or courier, and may require a signature on receipt and your contact phone number. It is company policy that Healthy-Together do not post to Post Office boxes.

2. Postal addresses cannot be changed and your order cannot be cancelled once goods are dispatched. If the delivery is to your home address, it is best to ensure someone is home to receive the goods. If not, Healthy-Together recommend using an alternative, like your work address for delivery.

3. Allow 5 to 14 working days for standard delivery within Australia and New Zealand. As Healthy-Together is unable to control delivery time after dispatch, details relating to a delivery deadline shall in each case be non-binding. If your order contains back-ordered items or is made to order, the Healthy-Together team will contact you regarding expected shipping timeframes.

4. For delivery of goods too large to be send via Australia Post, Healthy-Together utilises a network of economical and reliable couriers.



Payment Information
We accept payment by: PayPal, Direct Deposit, Credit Card (via PayPal).
Direct Deposit:
Please submit your payment to:
Healthy Together
BSB: 033 047
Account number: 658548
Please indicate your name and order number in the bank deposit information at the time of payment.
Your order number will be emailed to you after you place your order.
If you do not receive an email order confirmation, please email us at info@healthy-together.com.au, or call us on 0432 260 277 - 9am to 5pm AEST, Monday to Friday.